ANTI-STATIC MAT 10m
WD-130
Suitable for assembly rooms (for IC or electrical components) to prevent static charge.
Option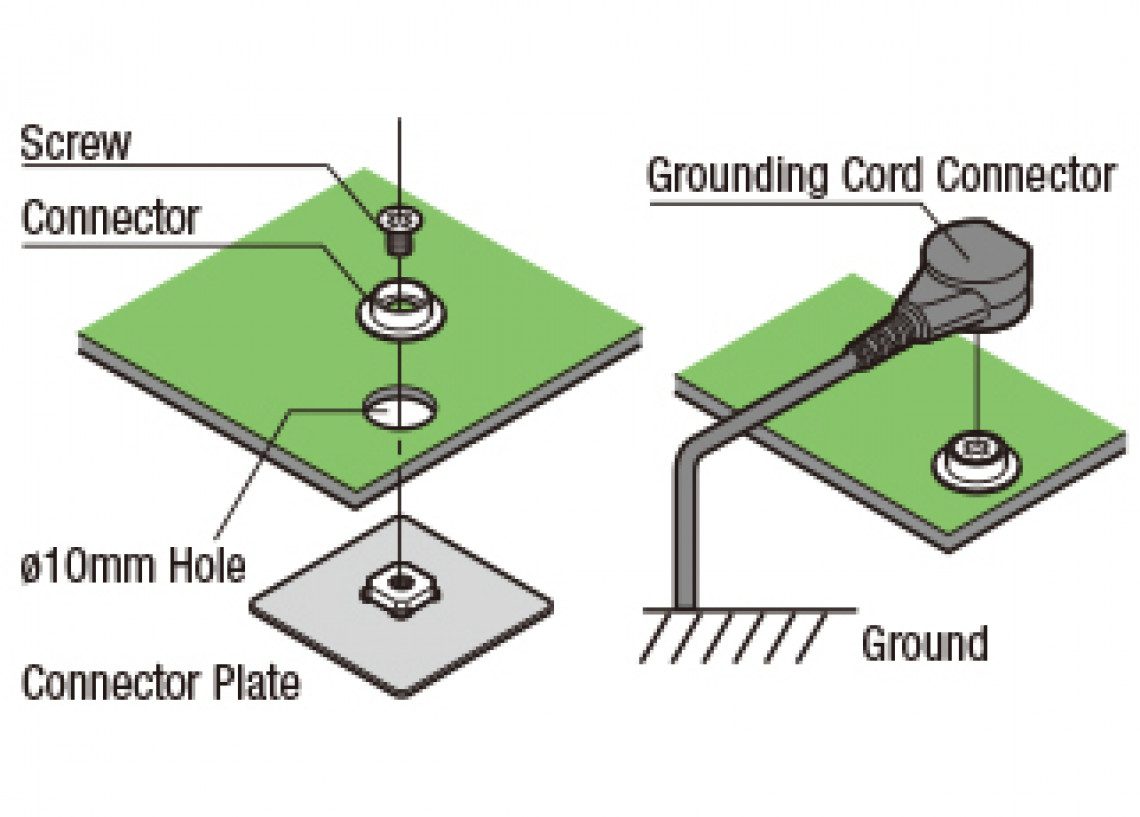 How To Use WD-1G Desk Mat (Ground Wire Set)
Make a 10mm hole in the mat.
Place the connector plate under the hole in the mat. Secure the connector using the screw.
Connect the grounding cord to the connector on the mat.
The banana strap used with the WS-11/12 can also be connected to the connector on the mat.
Elastic & scissible rubber sheet.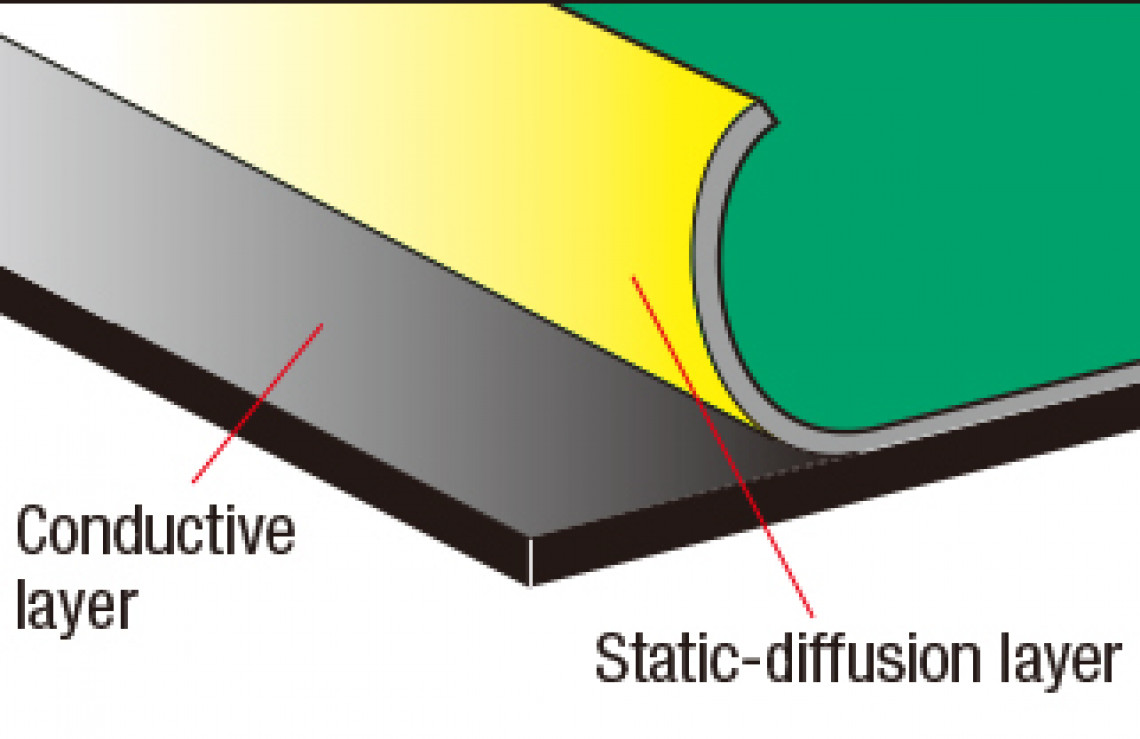 Matte green. Available for work desks and floors.
Double structure: static-diffusion layer (green) 0.5mm & conductive layer (black) 1.5mm.
Product Specifications
Model
Length
Width
Thickness
Material/Hardness
Surface Resistivity
Surface (green)
Bottom (black)
WD-130
10m
1m
2mm

Synthetic Rubber/65

107 –109Ω/sq
103–105Ω/sq
WD-13
2m
OPTION
| Item | Model | Specifications |
| --- | --- | --- |
| Ground Wire Plate | WD-1E | 50×100mm/2 pieces / 2m cords |
| Short Plate | WD-1P | 50×100mm/10 pieces |
| Aluminum Tape | WD-3020 | 0.05mm (T) x 30mm (W) x20m (L) |