MINI WORKSTAND
ST-94
60mm glass lens with approx. 2X magnification
Ideal for Hobbyists
60mm lens with 2X magnification is good for precision work.

The edge of the lens is protected for safety.

Rubber-tipped clips hold your work firmly.

Clips can open up to approx. 12mm
Articulates freely with 8 joints
New joint mechanism for greater flexibility!
The positions and angles of the magnifier and clips can be adjusted.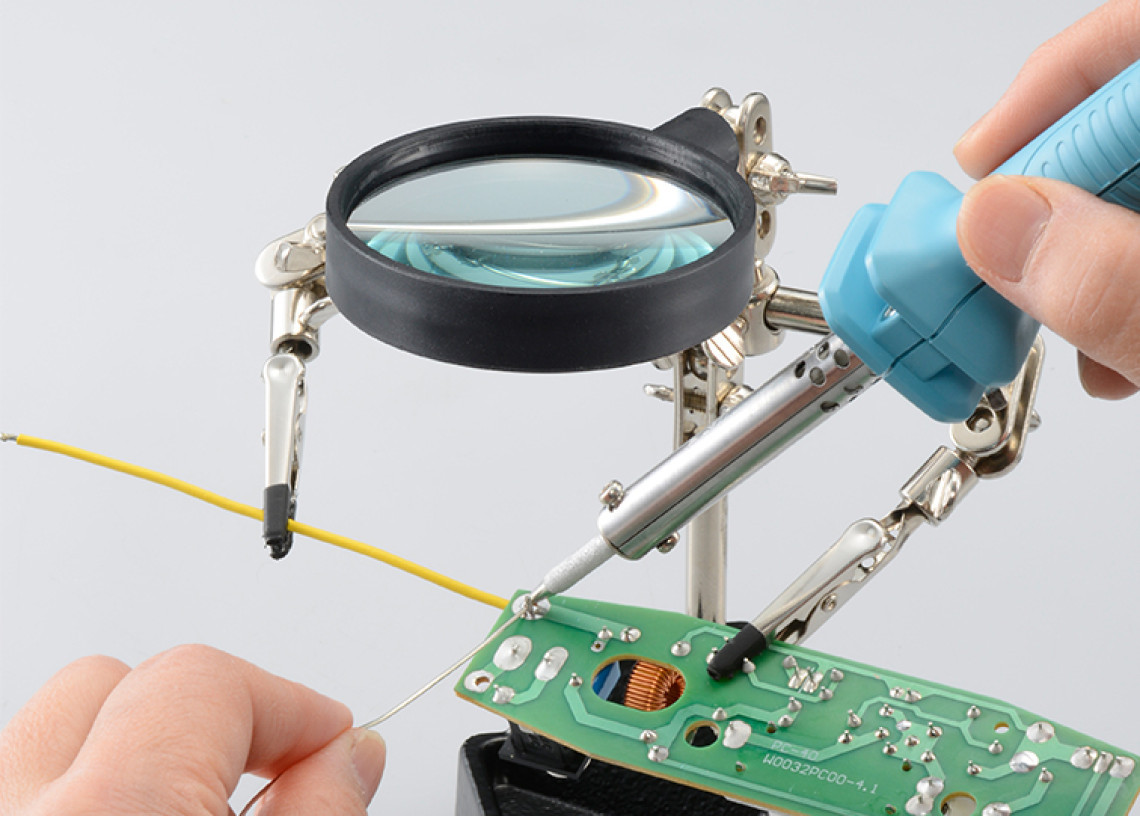 Stable Base
Square, stable base. Anti-slip rubber on base.
Has a convenient built-in mini tray.
60mm Glass Lens
Approx. 2X magnifying glass lets you see fine parts clearly.
The edge of the lens is protected for safety.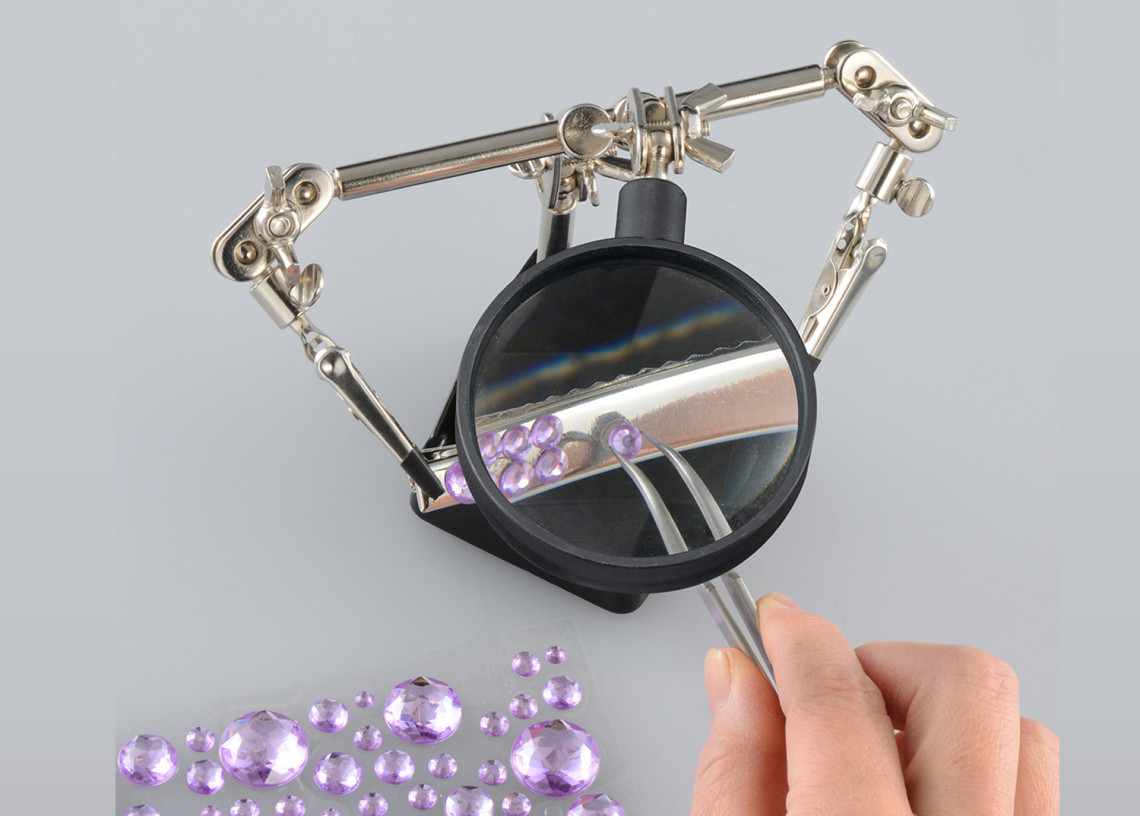 Note
This product can be used for purposes other than soldering, but do not use it in work which places excessive stress on the clamped object, e.g. drilling holes. It may cause an accident.

Use on a stable, smooth work surface.

Remove protective caps before the tips of the clips are heated. (Please refer to ST-94 introduction video for how to replace them.)
Product Specifications
MINI WORKSTAND
TWEEZERS STAND
MODEL
ST-94
ST-95
JAN code
300414
300421
Type
Alligator clips
Reverse action tweezers
Maximum opening
Clips open to 12 mm
Tweezers open to 10 mm
Size
110(W)×105(H)×130(D)mm
70(W)×140(H)×145(D)mm
Base: 50 x 50 mm
Weight
460g
330g
Note
Range of clips (for best stability)
5 - 145 mm
Length of tweezers
Approx. 120 mm