AIR PURIFYING TYPE FUME VACUUM
SS-80AS
One self-standing duct nozzle is included as standard.
For the factory with a lot of soldering robots
Package Contents
Duct Hose SS-80D, Nozzle SS-80N, Nozzle Filter
SS-80NF, Duct Cap SS-80C, Main Filter SS-80MF, Pre-
Filter SS-80PF, Dedicated Remote Control
The SS-80AS in this image has attached the optional duct hose and nozzle which are sold separately allowing 2 duct-hose work.
Video
HEPA filter improves collection efficiency to 99.97%
Absorbs smoke generated during soldering work, providing a comfortable work environment. Self-standing duct that can be attached/detached without any tools. Digital air-volume adjustment function. Timer function for telling when to replace filters. Clog detection function. Optional 2nd duct hose and nozzle allow two spaces to be cleaned at the same time. Optional HEPA filter boosts collection efficiency to 99.97%.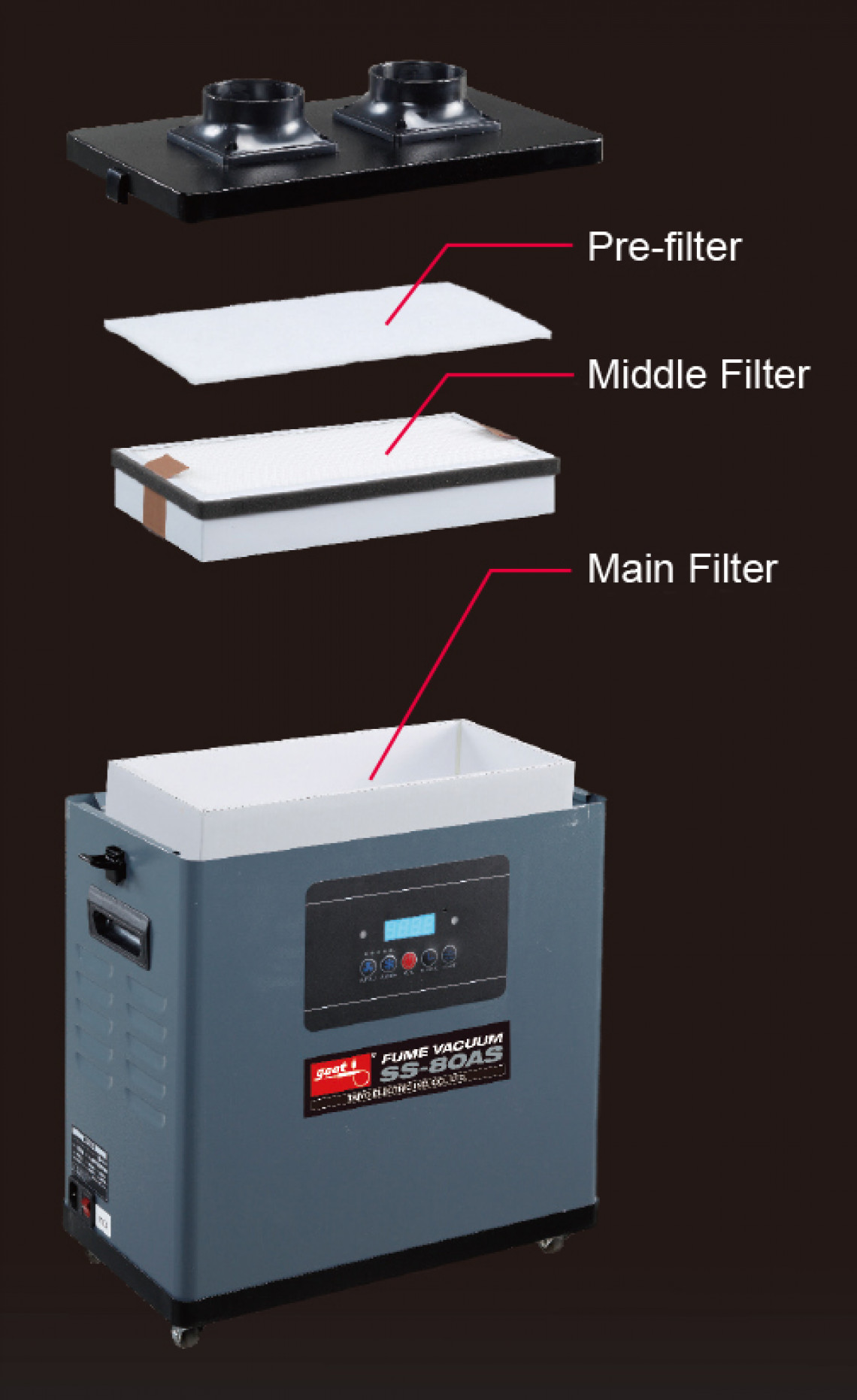 Dust particle size (μm) in air, and corresponding filter range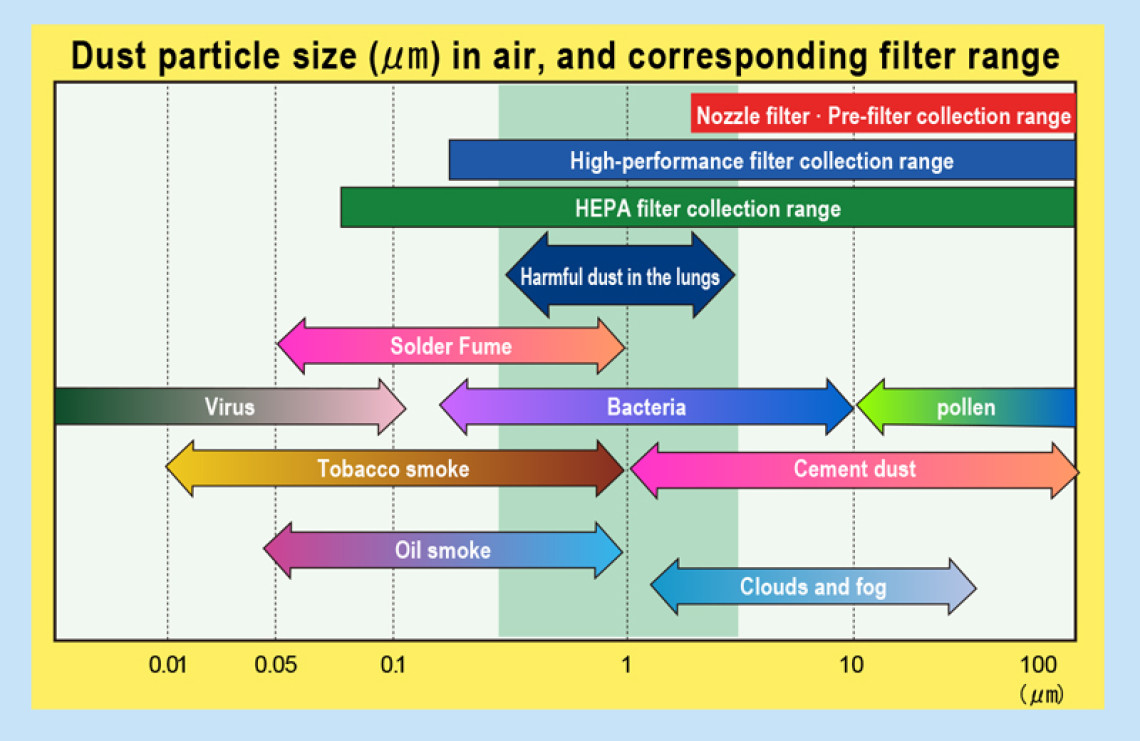 Function of Each Filter
Refer to the figure on the right for maintenance.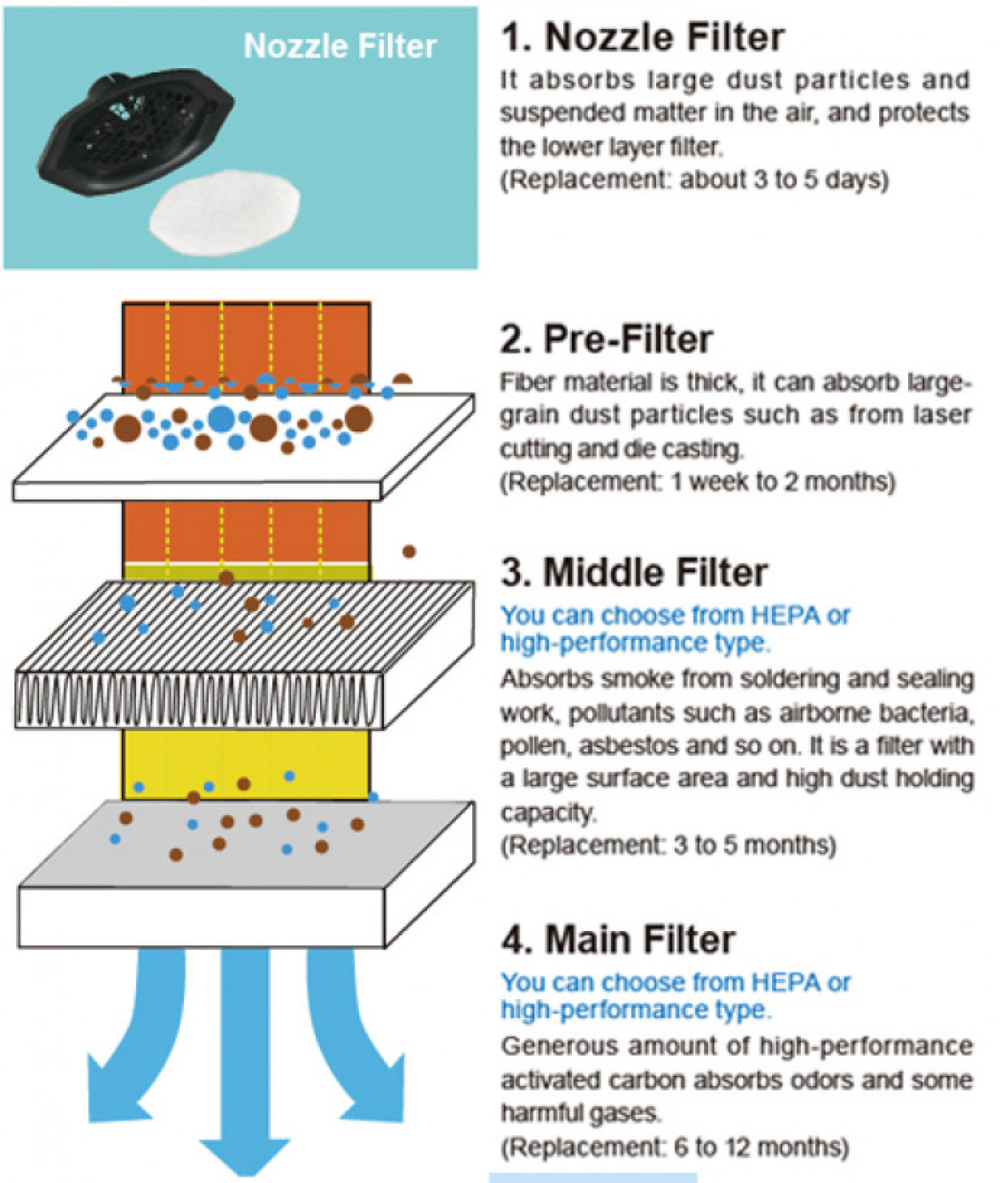 Easy Installation
Easy to move and install even for women because of 4 caster wheels.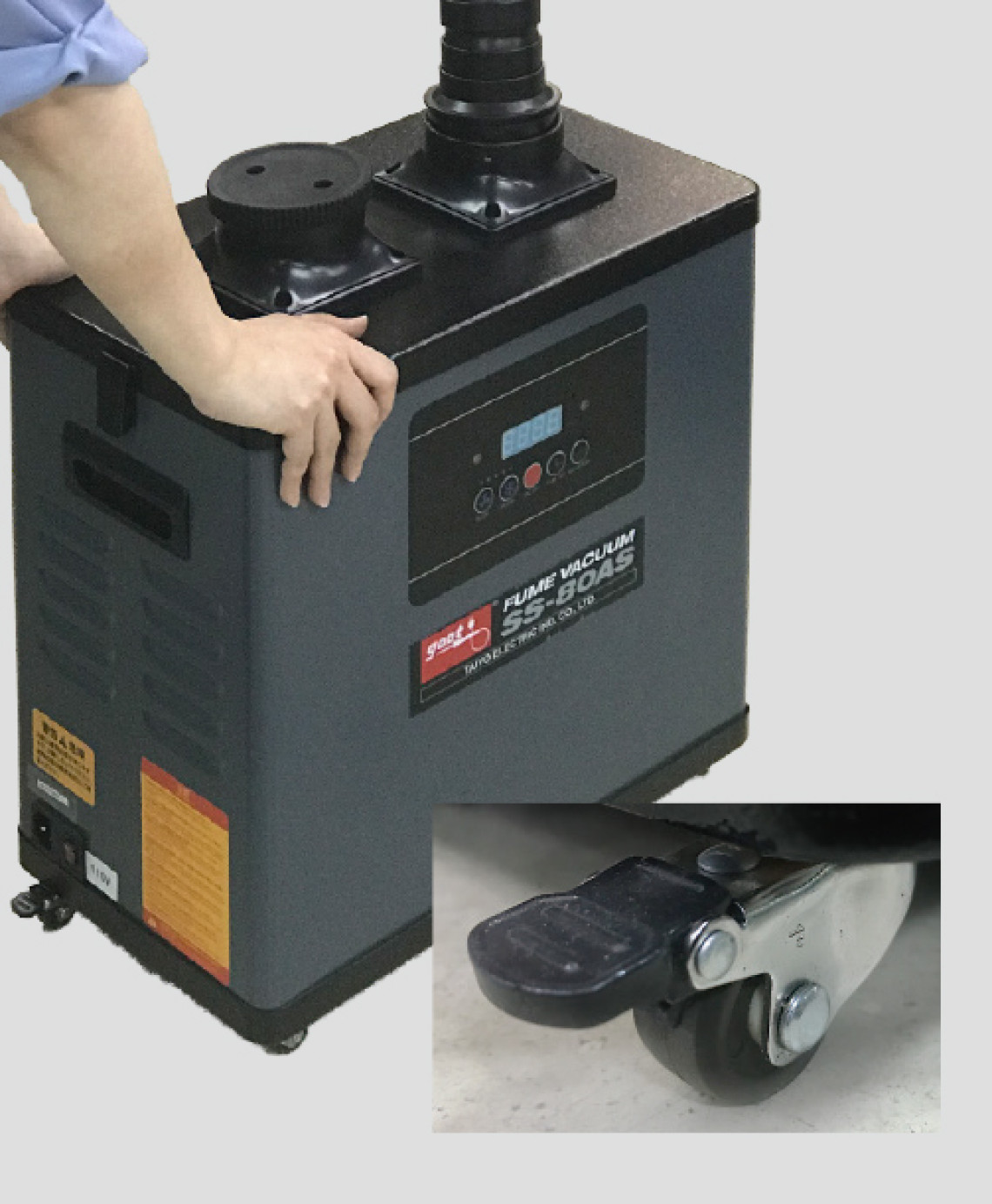 One self-standing duct nozzle is included as standard.
Optional second duct and nozzle allow work with two hoses.
Product Specifications
| | |
| --- | --- |
| MODEL | SS-80AS |
| Voltage | 110-120 V, 220-240 V AC 50/60 Hz |
| Power Consumption | 170W |
| Noise Level | 60dB (at 1m from the unit) |
| Smoke Exhaust | 2 ducts (o75 mm) |
| Collection Efficiency | 95% 0.3μm (Middle-class filter) |
| Duct Hose Length | 1.4m |
| Suction Capacity | 2 x 150 m3/h |
| Power Cord Length | 1.5 m inlet type |
| Dimensions / Weight | 250 (W) x 490 (H) x 425 (D)mm / 14.5 kg |
| Accessories | Duct Hose 1pc, Nozzle 1pc, Nozzle Filter 5pcs, Pre-Filter 1pc, Main Filter(95%) 1pc, Duct Cap, Remote Controller |