FIXED-TEMPERATURE SOLDERING IRON
PX-335
The heater is automatically controlled.
Automatically Controls Tip Heat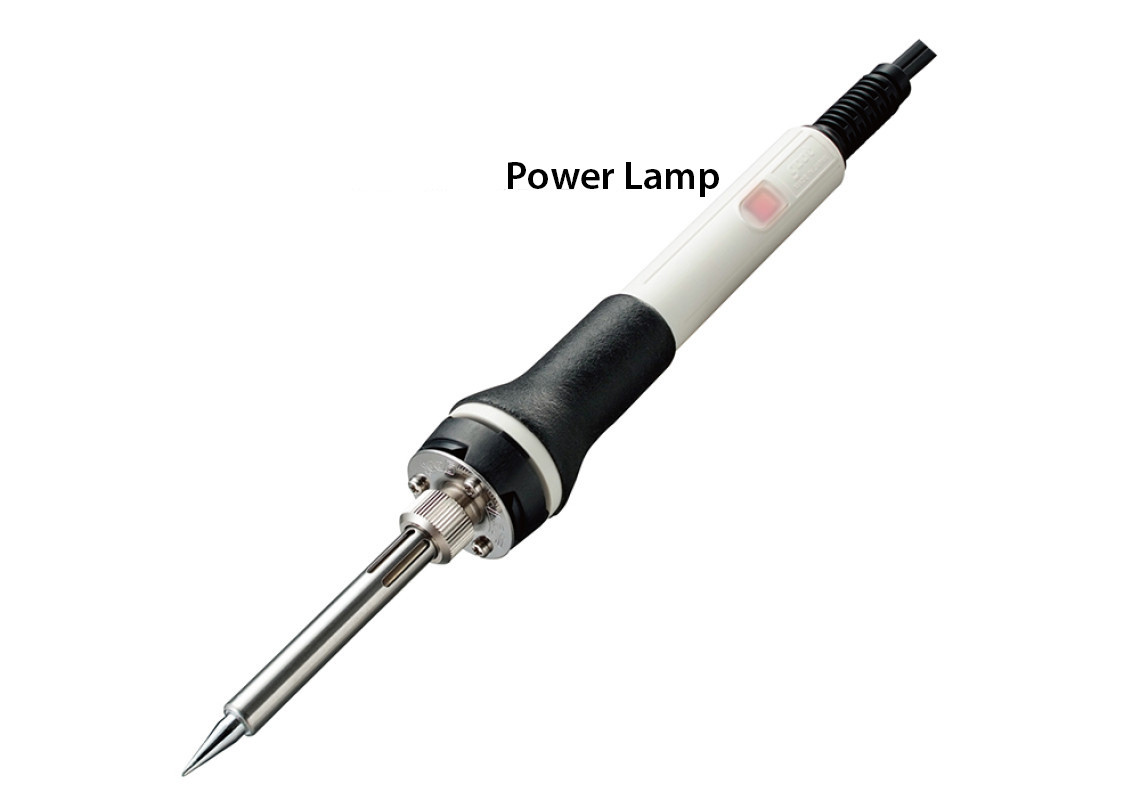 Power lamp tells heater status at a glance
Automatic compensation for heat loss at tip
Well insulated grip protects your hand
High-power ceramic heater allows lead-free solder
Grip designed to be easy to handle
Parts Configuration

Always read the instruction manual before replacing tips or parts.
Product Specifications
Model
PX-335
PX-338
PX-342
Voltage
110-120V, 220-240V AC 50/60Hz
Power Consumption
110-120V model
90-130W
220-240V model
85-120W
75-110W
Temperature Setting Range
350°C
380°C
420°C
Ripple temperature
±5˚C (unloaded)
Insulation Resistance
Over 100MΩ (500V DC)
Heater
Ceramic Heater
Power Cord Length
1.5m
Length
220mm
Weight
70g
Accessories
Soldering Iron Tip (PX-2RT-B)
*The length does not include the cord bushing. The weight does not include the cord.
Standard Tips
PX-2RT-B
Replacement Tips
PX-2RT-SB
PX-2RT-BC
PX-2RT-2BC
PX-2RT-3BC
PX-2RT-2C
PX-2RT-3C
PX-2RT-4C
PX-2RT-5C
PX-2RT-1.6D
PX-2RT-2.4D
PX-2RT-3.2D
PX-2RT-4D
PX-2RT-5D
PX-2RT-5K
PX-2RT-8S
PX-2RT-6E
PX-2RT-2CR
PX-2RT-3CR
PX-2RT-4CR
PX-2RT-5CR