Flux Pen
PP-1
Apply flux accurately with this felt-tip pen.
*Flux sold separately
Package Contents
Flux Pen with Cap (Flux is not included.)
Dropper (Flux is not included.)
*Flux sold separately
Get Your Flux Exactly Where You Want It
Fill the pen with your favorite flux.
Felt-tip pen gives better accuracy. Better efficiency!
Dropper for convenient removal/replenishment of flux. No dirty hands. No spilling.
Contents:
· Flux Pen with Cap (Pen Capacity: 7ml)
· Dropper (Dropper Capacity: 20ml)
*Flux is sold separately.
How to Use
Filling and using
1. Unscrew the tip. Pull out the valve (Fig. 1).
2. Cut off the top of the dropper (included) before use.
3. Squeeze the empty dropper, and suck up flux. Then squeeze flux into the pen.
Do not overfill. Leave at least 30mm, as in FIG. 2). Flux may leak out if you overfill.
4. Replace the valve in the body. Screw on the tip.
5. Press PUSH slowly until flux comes to the tip.
On first use, this will take a little time. Do not press too hard. Too much flux might come out.
When the tip gets dry, press PUSH again for more flux.
Tips are consumable parts. When your tip is too old, please get a new one.
When replacing the tip, please check that the felt is firmly inserted.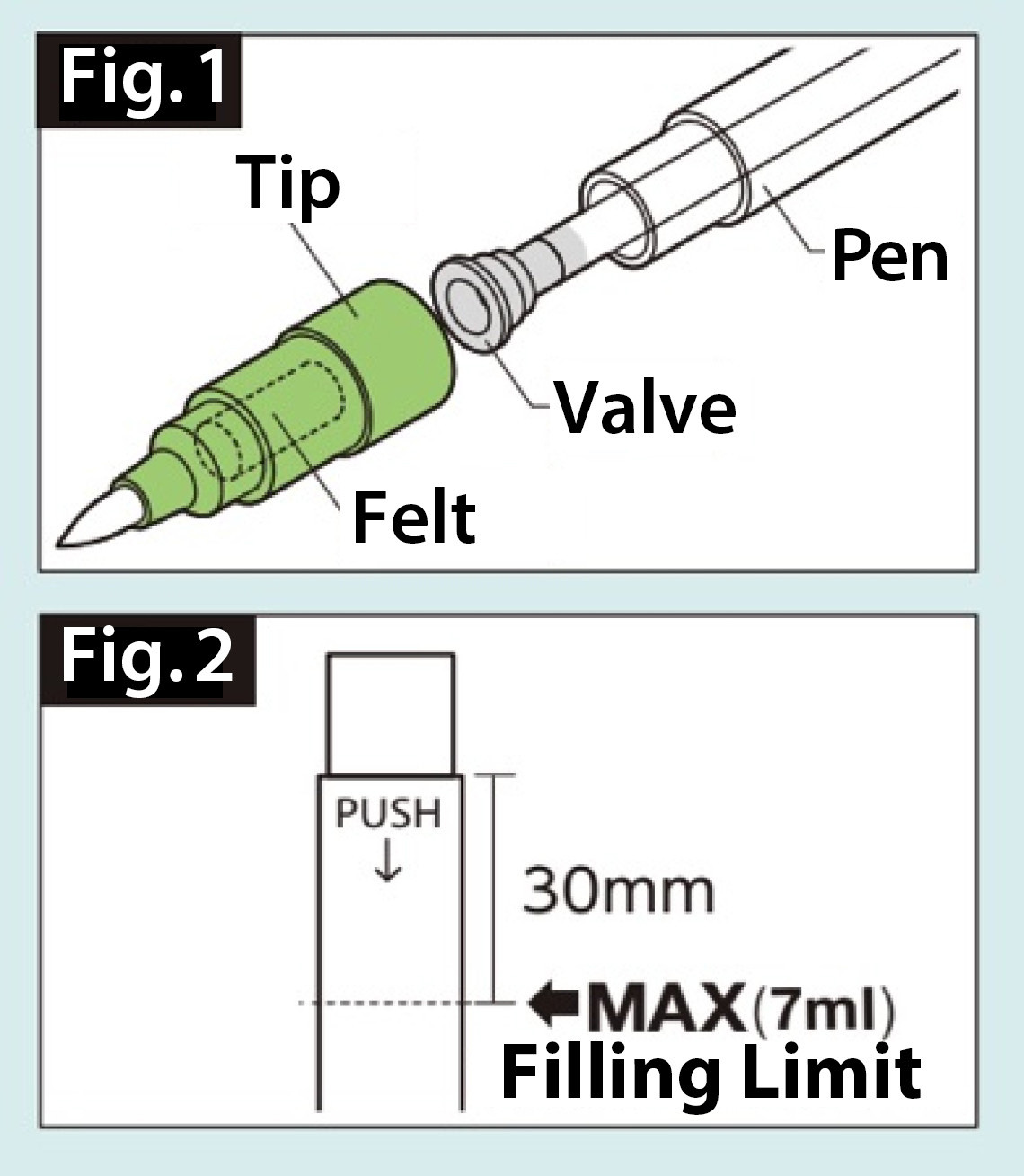 Product Specifications
| | |
| --- | --- |
| Model | PP-1 |
| Pen Capacity | 7ml |
| Dropper Capacity | 20ml |
| Dimensions | 170×14mm |
| Weight | 10g |
| Accessories | Dropper |