4-BATTERY CORDLESS SOLDERING IRON
MSD-40
High-power 4-battery cordless soldering iron.
Ready-to-solder temperature in about 20 seconds.
Use Anywhere, Anytime!
LED light allows comfortable soldering in dark or compact places, e.g. car wiring, remote locations, etc.
Attachment type tip can be replaced without tools.
Low-battery lamp prevents sudden interruption of work from battery exhaustion.
Protective cap prevents accidental switch-ons.
Carry in bag or pocket safety. Hole to attach strap.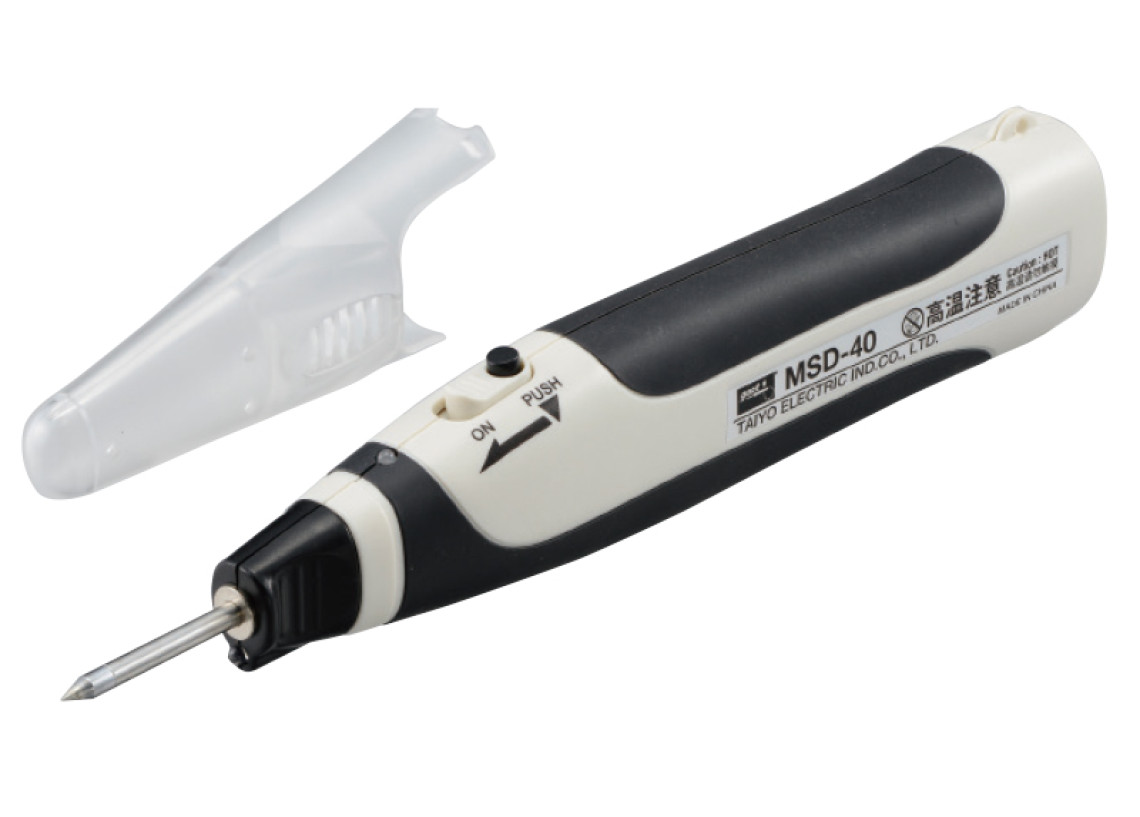 Product Specifications
MODEL
MSD-40
Voltage / Power Consumption
6V / 9W
AA Alkaline batteries, Ni-MH AA batteries (Batteries sold separately.)
Temperature
Over 450˚C
Continuous Use Time
AA Alkaline batteries: about 40 minutes,
Ni-MH AA batteries available: about 60 minutes
Size
222 (L) X 40 (W) X 28 (D) mm (without cap and projections)
Weight
68g (without cap and batteries)
Accessories
Tip (MSD-40HRT-B)
Standard Tips
MSD-40HRT-B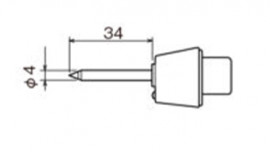 Replacement Tips
MSD-40HRT-C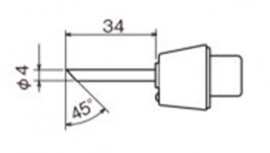 MSD-40HRT-D